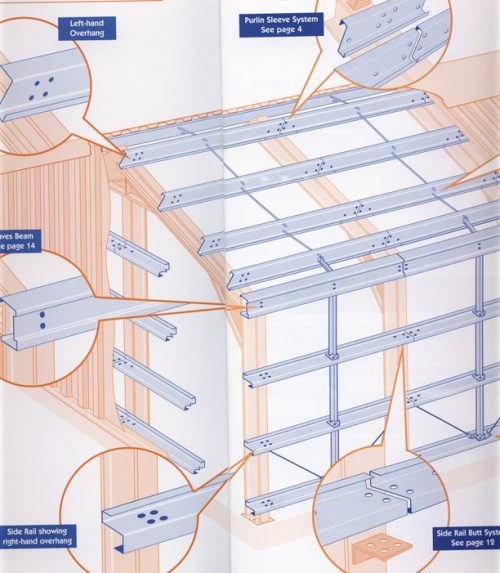 Roof & Wall Metal Purlins
We provide Purlin products which are produced from hot dipped galvanised steel coil and we have upgraded our production line to incorporate the very latest in advanced technology meaning we are now able to provide the very best in forming, punching and cutting accuracy. Quality Assurance is also maintained to certificated IS09001:200 requirements on all products.
We can supply either Zed or Cee section purlins. A full range of Purlins and accessories are available to suit most applications at very competitive prices. We can supply all purlins either punched with a standard set of holes or not punched. Accessories such as Cleats, Side Rail Supports, Roof Ties, Rafter Stays and Diagonal ties are also available.