ROOF TRIM & FLASHING CONTRACTORS
Designed as a long-term waterproofing solution for roofs, here at Alltite Metal Roofing Systems we manufacture and provide flashing and trim installation contracts.
Our specialist team of contractors has years of experience and knowledge when it comes installing metal roof flashing and trims on industrial buildings.
Flashings and trims are used to seal the perimeter of a building. They're strong, cost effective materials that are durable and can be formed into almost any configuration to suit your individual needs.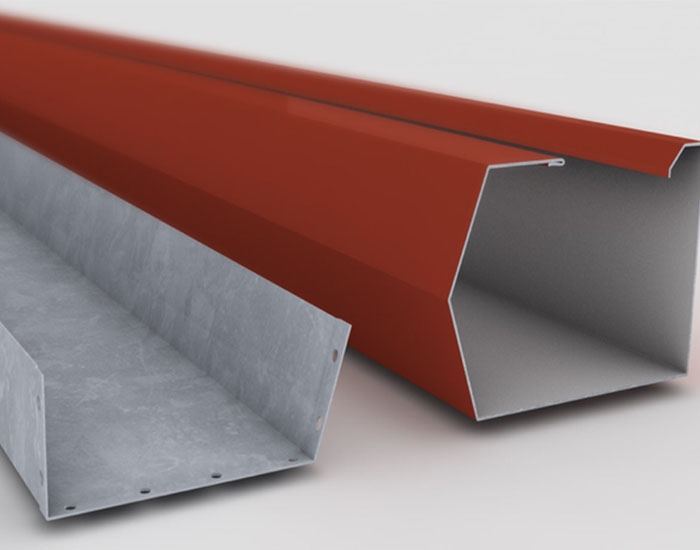 Benefits of roof flashing
There are many benefits which come with having flashings and trims on your building. When installed:
The aesthetic of your building is improved dramatically – the outward appearance of your property is the first thing visitors see, making sure you have a great presentation on the outside leads to a good first impression.
Low Maintenance – flashing that is properly installed requires minimum effort for long lasting protection.
Protection from the elements – rainwater, strong winds & storms could cause damage to your building if you have no flashing or inadequate flashing.
Cost effective – your roof could be extensively damaged without flashing present, this would incur significant expenses for your business.
All of our flashings, trimline gutters and downpipe systems are designed and manufactured in the exact same PVC coated material as the metal roof and wall cladding. This is all done at our factory based in Lancaster, providing ourselves with better control of material quality and turnaround, therefore, saving time and costs on contracts.
Our contractors are sure to complete work to the highest standards on your home, installing top quality metal flashing & trim. For information and details on our flashing and trim service, please make sure to contact Alltite Metal Roofing Systems today. Fill in the contact form below.