GRP Fibreglass Roofing
Wear and tear on Roof Lights in a sheeted roof construction is always a common cause of leaks and light reduction into a building, therefore, when Overcladding a roof it is advisable to change the old roof lights before installing the new roof cladding.
Our roof lights and grp roofing sheets provide an even balance of natural light within any industrial building. This saves both electricity and energy costs by reducing the need of artificial light.
When installing a Composite Panel Roof, we use factory sealed and assembled GRP Roof Lights, in which we either install Double or Triple Skin depending on the U Value required and the requirements of the build.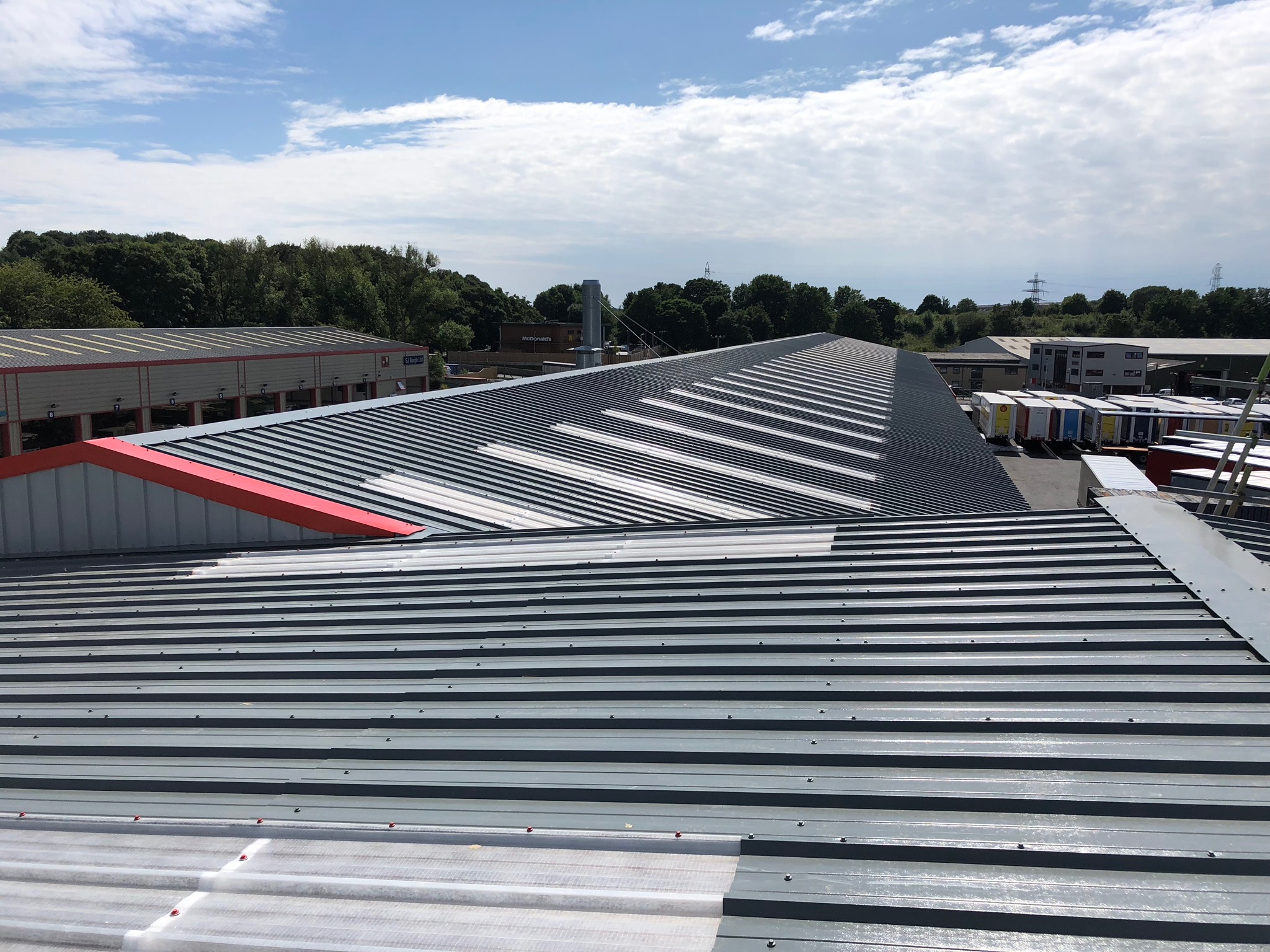 Advantage of GRP Roof Lights & Sheets:
Low Maintenance – Once the lights or sheets have been installed, there's almost nothing you need to worry about, apart from the occasional time they need cleaning.
Reduce on-going costs – When properly installed, grp roof lights will last an extremely long duration and their lifespan are much longer than other industry types.
Natural Light – Of course, installing grp roof lights and sheets enable an increased volume of natural sunlight being invited into your building. This results in less cost needed for artificial light.
If you are interested in our GRP Roofing Sheets & Light services or are looking to find out more information regarding our services, give us a call on 01524 751177 or fill in our contact form below, our specialist team would be more than happy to help!